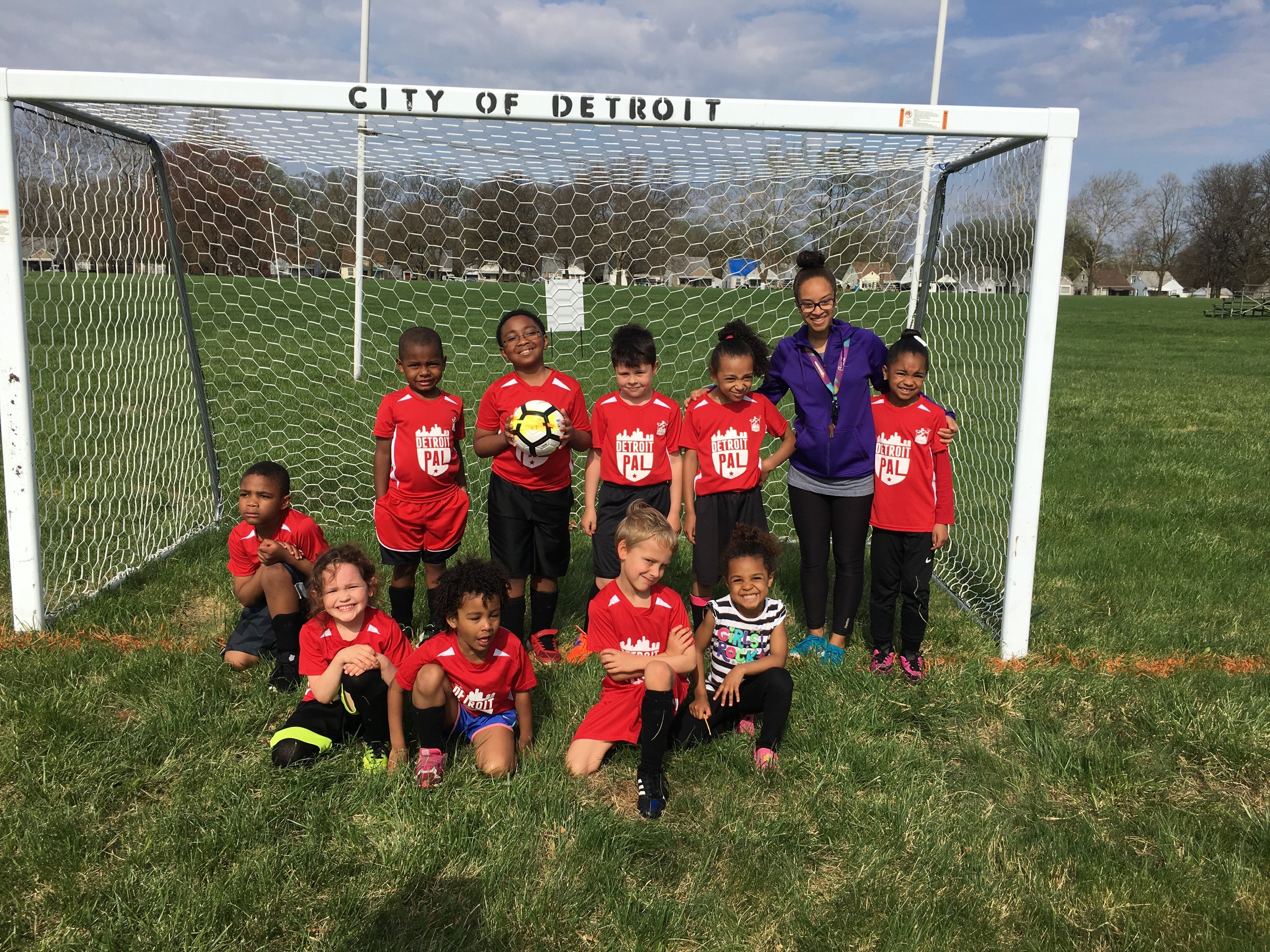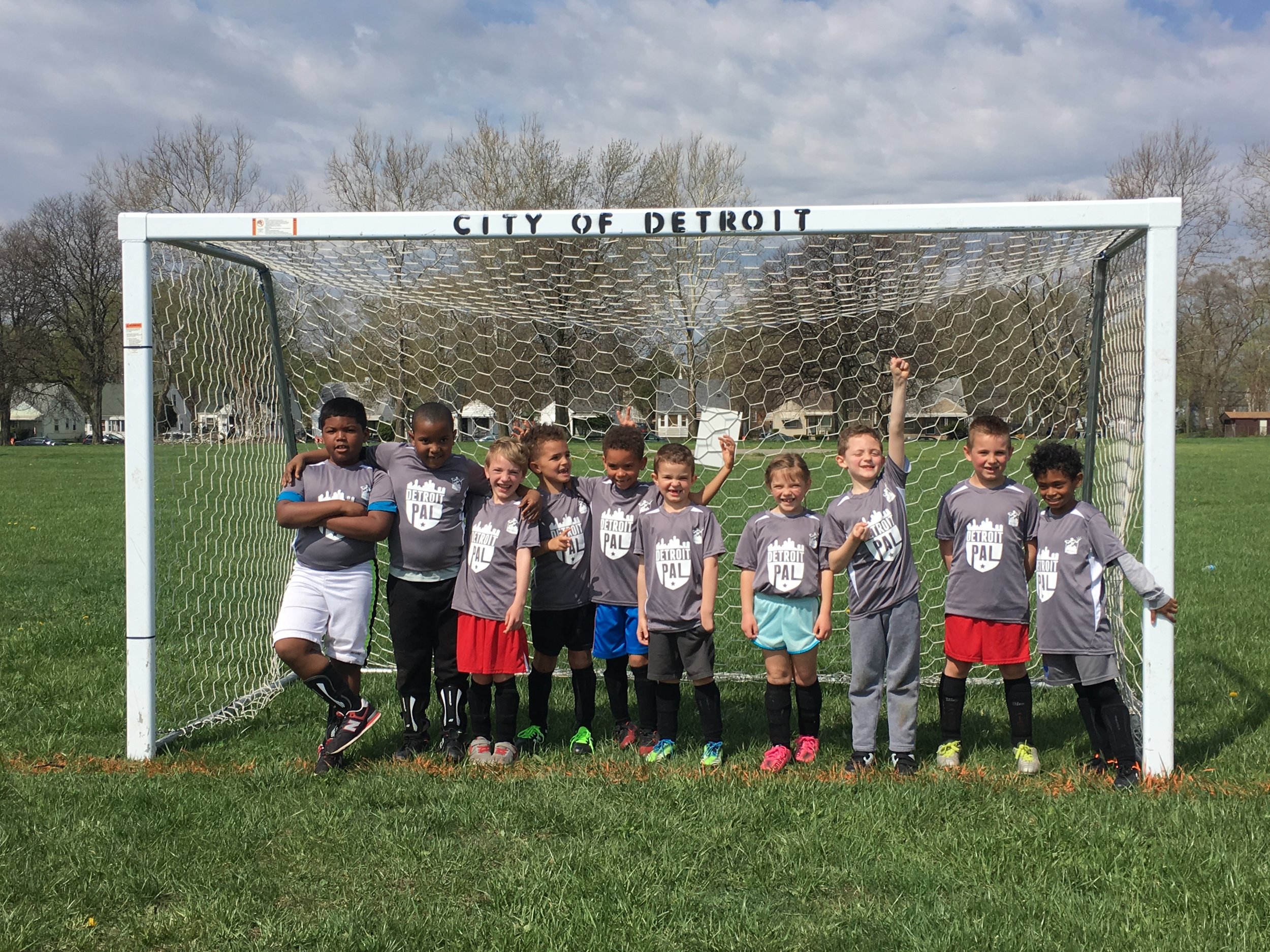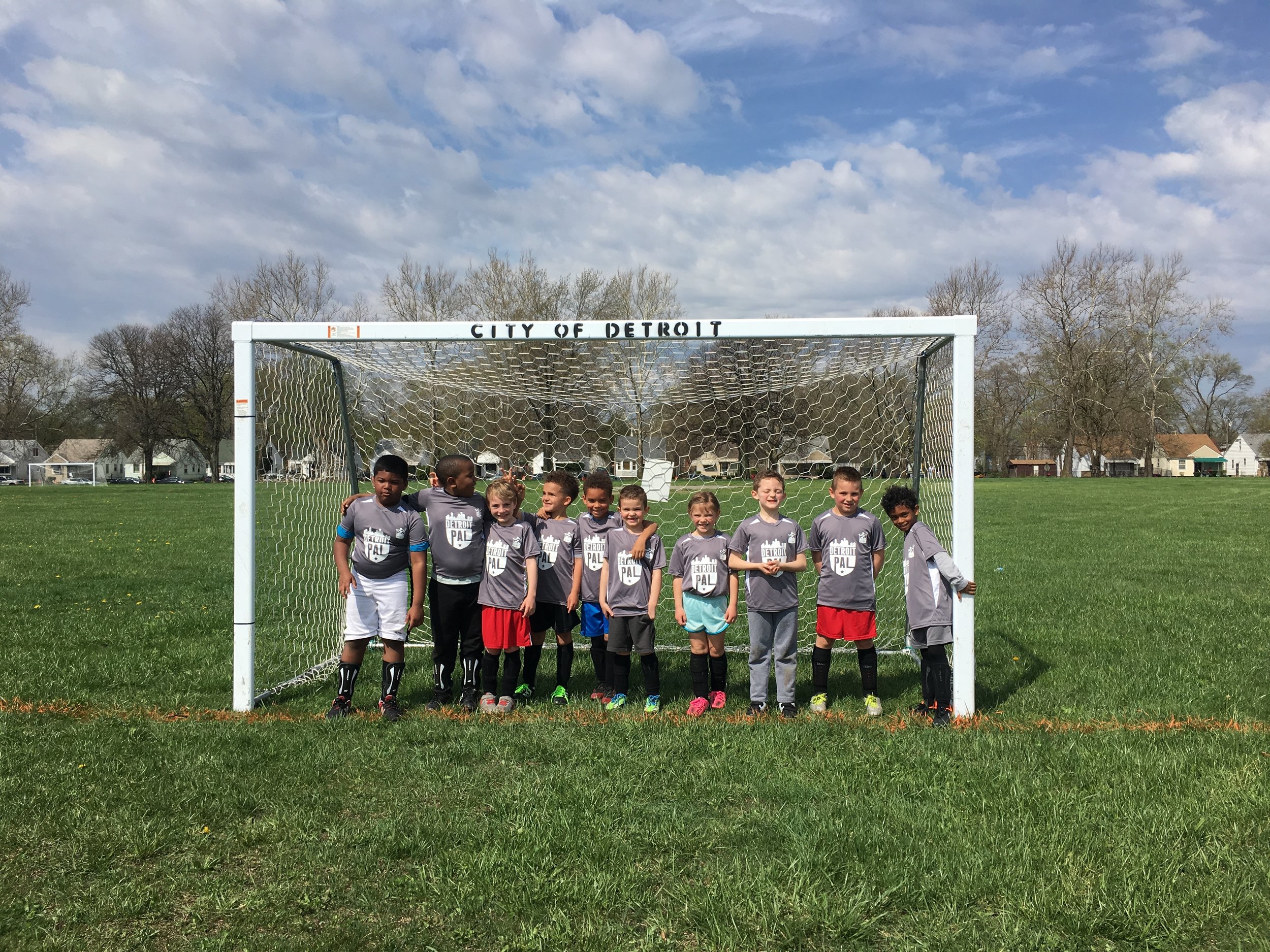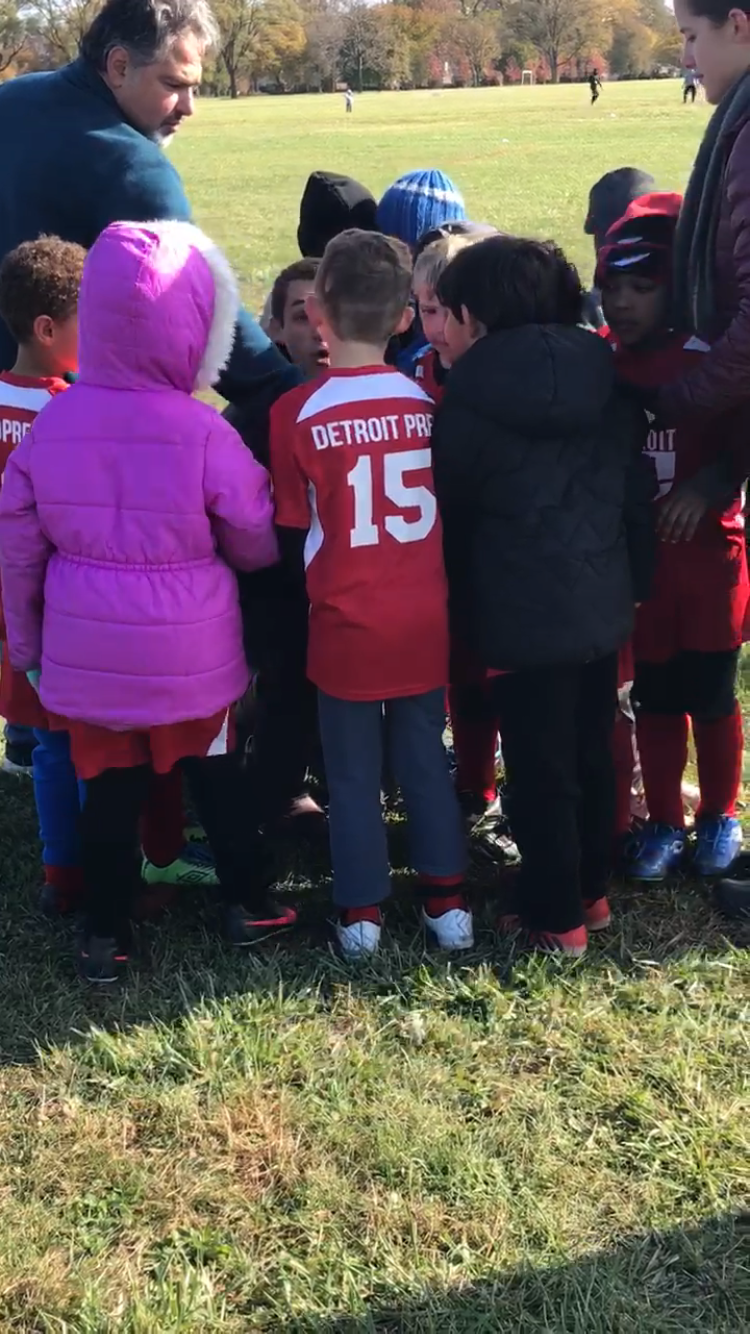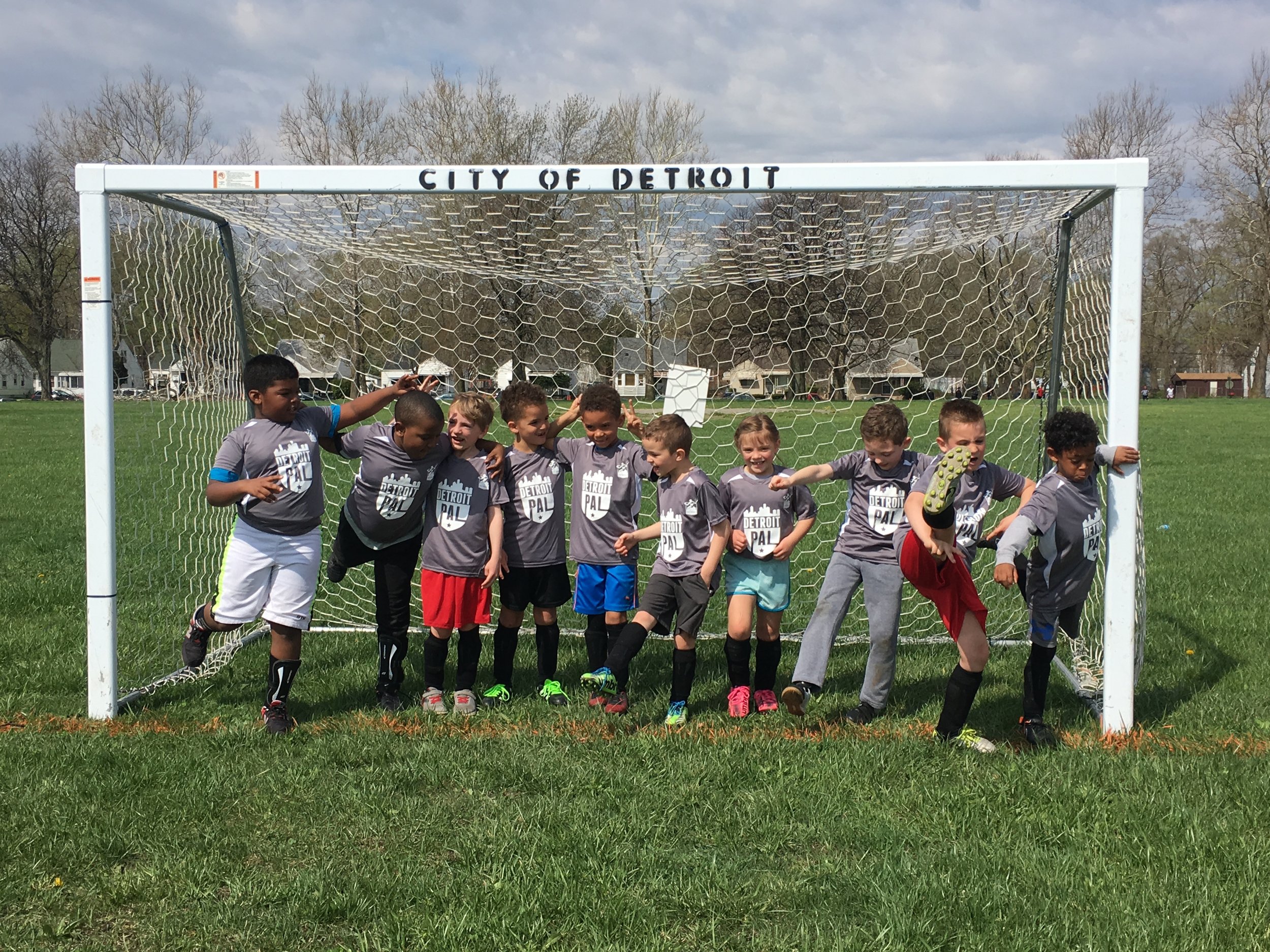 At Detroit Prep we offer many after-school activities to enrich our students' experiences and social-emotional learning: guitar, ceramics, dance, soccer and more. Over the past 2 years I have had the privilege of helping coach the DP soccer team!
Our team participates in the Detroit PAL League and the US Soccer Foundation's Soccer For Success Program. This means that we compete in games on Saturdays against other school teams on the East Side of Detroit and follow a certain scope and sequence for teaching soccer as well as healthy living skills. Each day we practice, we have a quick snack after dismissal then walk 3 blocks to a nearby park. (We're super excited for our new school next year which is a little closer to a safe place to play.) Once we get to the field we run, stretch, check-in about our how our days went and then practice. Soccer practice normally consists of a few drills focusing on foot skills, dribbling or passing then a scrimmage - which is undeniably the team's favorite parts. We try to emphasize sportsmanship and having fun, along with building strong technique, coordination and skills. We also, when possible, teach about soccer as a global sport which might someday help students make cross-cultural connections.
As a teacher, the experience of coaching soccer is really rewarding. It gives me the experience to interact with current and former students (and families) outside of the academic day - to get to know them as people and to see their skills that might not be on display during learning time. For students soccer also seems to be a valuable time. Students playing together really build the sense of crew we aspire to at Detroit Prep and get "real-life" opportunities to practice Habits of Character outside our school community.