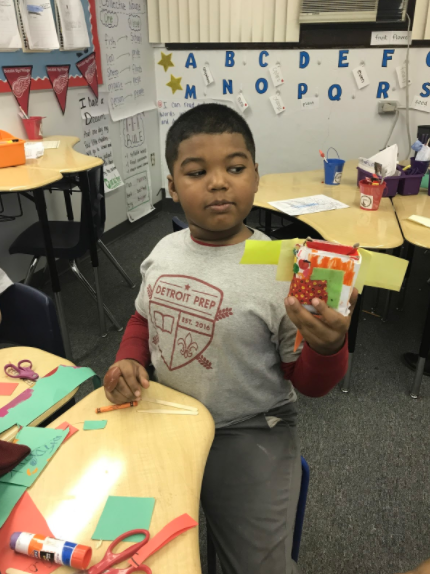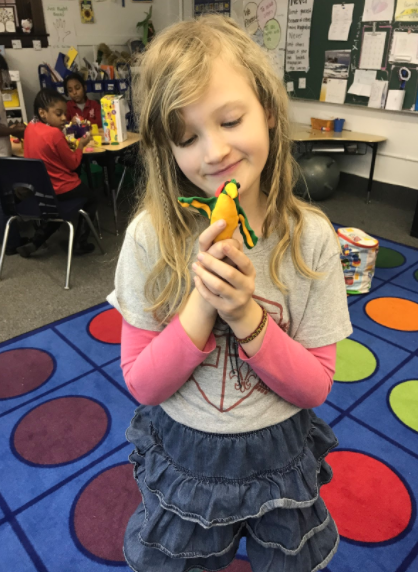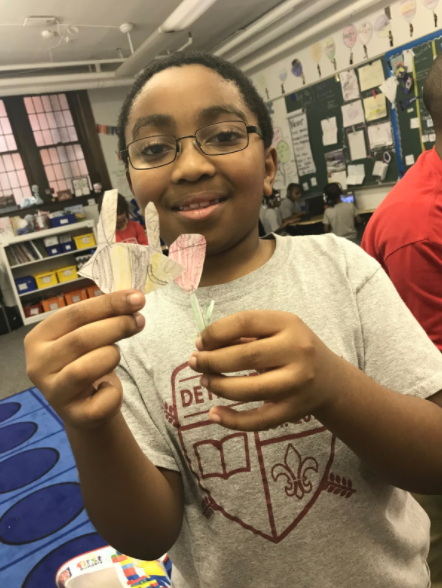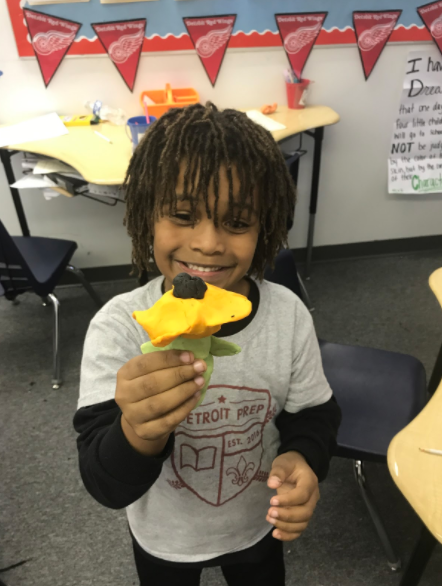 At Detroit Prep we value character development equally to academics. Our six habits are responsibility, cooperation, compassion, integrity, perseverance, and curiosity and creativity. We link our daily conversations and lessons to one or more of our habits. Even our adult crew appreciates each other using habits of character!
Fostering students ability to show compassion and cooperate is essential while simultaneously asking them to work together in a small group during center times. At Detroit Prep we work hard to create a classroom that is self managing. That means that students are able to work, get materials, and move onto another activity without the continual guidance of an adult. When a classroom is self managed, we can work closely with small groups of students to promote growth in all areas. Students love small group time and it would not be possible without a self managed classroom.
Providing opportunities for students to use curiosity and creativity allows students to go above and beyond with their knowledge . Second graders are so eager to utilize this habit of character that they suggested we open a curiosity and creativity lab during the end of the day. Last week they used their crayon boxes, popsicle sticks, and other materials to engineer rocket ships. Some students even linked their lab learning to their reading lesson and created flowers and pollinators.
Detroit Prep is project based learning. At the end of a learning unit students create a final product that shows high quality work. In order for students to create a final product they feel proud to present to families and the Detroit Prep community, students must spend hours throughout the week working on multiple drafts to get the product to be exactly what they envisioned. This kind of quality takes perseverance along with curiosity and creativity.
Detroit Prep values the whole child. In a fast paced world, we want to ensure that our students are prepared and ready. We encourage students to use integrity and cooperation to work alongside others, use curiosity, creativity and perseverance to create beautiful things, and show compassion and responsibility to help make the world a better place.