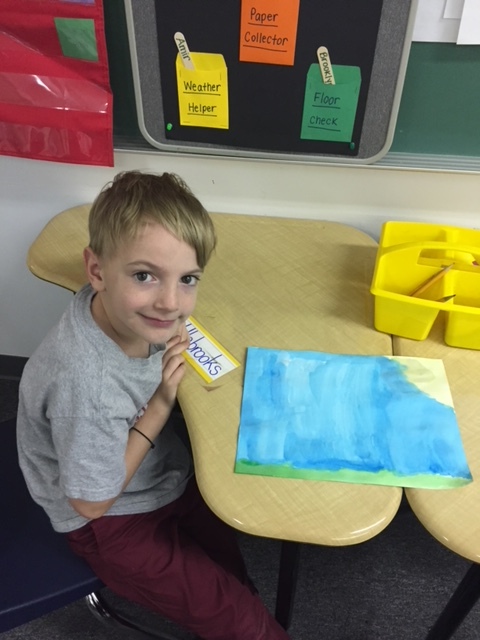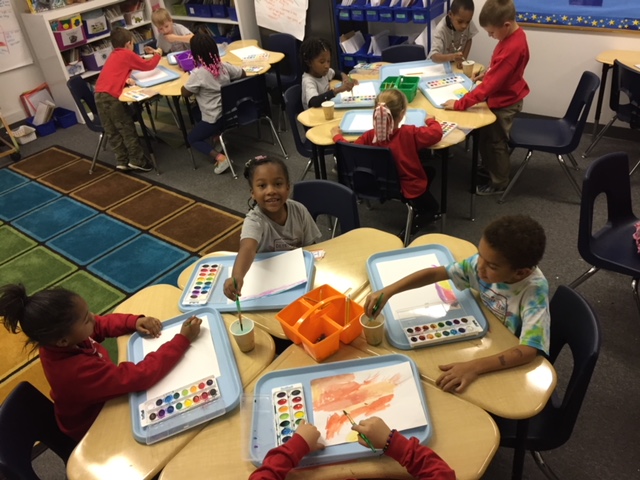 This year at Detroit Prep, we are so lucky to be learning from a Language Arts curriculum that provides us with an extra hour EVERY day to ensure all our students get the support they need. This extra time- called Labs- is how we end every school day. Labs are an important feature of the 1st grade curriculum because they support and extend student learning from the module lessons. They are designed to help all students get the time to play and explore, become immersed in academic language and content knowledge, and practice skills and the Habits of Character that they need to be joyful, successful, and proficient!
Our labs have four stages built into each module topic, which for Mrs. Jackie's crew, has been the Sun, Moon, and Stars for the last few months. Students are introduced to their Create, Explore, Imagine, and Research labs during the Launch stage. Next, during the Practice stage, students work in two labs each day for 20 minutes each. From there, we move into the Extend stage where students become more independent and their work becomes more complex. Finally, towards the end of our Module study, Labs conclude with the Choice and Challenge stage, where students work on a final product through the process of feedback, revision, and group work.
Our second module of study- The Sun, Moon, and Stars has exposed our 1st graders to some hands on, exciting, and engaging labs. Listed below is a description of what they've gotten to experience using so much of their curiosity and creativity!
Create Lab: Students learned how to blend watercolors together to create the colors of the sky at different times of day or night. They were able to add to their artist tool belt by creating their very own palette of colors to use to create the sky.
Explore Lab: This lab station allowed students to explore light and shadow using their very own flashlights and a variety of classroom materials (such as blocks, paper, writing utensils, etc.). Students used the flashlights as their 'sun' source and were able to model how the sun circulates the earth, causing different shadow patterns.
Imagine Lab: The imagine lab is one of our favorites in Mrs. Jackie's Crew! This is a free choice lab rotation that allows students to choose from finger puppets, costumes, blocks, white boards and markers, puzzles and much more! The main goal of the imagine lab is for students to work together and use the materials from the imagine lab to bring stories we read this module to life.
Research Lab: 1st grade students were introduced to the research lab during our second Module of study. This allows students to learn new information about the sky using research materials (mainly our anchor texts about the sun, moon, and stars!). Students were encouraged to think of questions they had about this topic and to record new information into their lab notebooks.
Lab time is one of the major highlights of our days! Our 1st graders have become such independent, creative thinkers with the support of our labs and it has been amazing to see them become content experts during this time!